When it comes to culinary delights, this diverse region has earned its reputation as a global food hub.
Today, we're excited to delve into the top 10 food companies in UAE for 2023. These culinary powerhouses have been carefully selected for their exceptional contributions to the food industry and their dedication to satisfying even the most discerning taste buds.
Join us on this delectable journey as we explore the best of the best, the crème de la crème, the food companies in UAE that are truly a cut above the rest!
Exploring the Culinary Scene in UAE
Picture this: a melting pot of flavors, where traditional Arabian delicacies mingle with international cuisines. That's exactly what you'll find in the culinary scene of UAE.
From humble street food stalls to elegant fine dining establishments, the options are as diverse as the people themselves. Take a stroll through the bustling souks and savor the tantalizing aromas of freshly baked bread, fragrant spices, and sizzling grills.
Or indulge in a gourmet dining experience overlooking the glittering cityscape. Whether you're a fan of shawarmas or sushi, UAE has something to satisfy every palate. So fasten your seatbelts and get ready for a culinary adventure like no other!
UAE's Culinary Excellence
When it comes to culinary excellence, UAE sets the bar high. The region has garnered international recognition for its commitment to quality, innovation, and impeccable service.
From Michelin-starred restaurants to innovative food concepts, UAE has truly emerged as a global epicenter of gastronomy.
It's no wonder that the leading food companies in UAE have played a pivotal role in this culinary revolution. These companies have not only elevated the dining experience but also set new standards in food manufacturing, processing, and distribution.
By celebrating and acknowledging these top food companies, we pay homage to the culinary excellence that has become synonymous with UAE.
Top 10 Food Companies in UAE 2023
Here we go, 10 food manufacturing companies in UAE you should know.
Agthia Group is a leading food and beverage company in UAE with a rich history of providing high-quality products. With a diverse product portfolio, Agthia Group caters to various consumer needs.
They are well-known for their flagship brand, Al Ain Water, which offers pure and natural bottled water sourced from underground aquifers.
Agthia Group also produces a range of dairy products under the Al Ain Dairy brand, including milk, yogurt, laban (buttermilk), and cheese.
Their Grand Mills brand focuses on baked goods, providing a wide range of flour and bakery products. Additionally, Agthia Group is involved in animal feed production, offering nutritious options to support livestock and poultry farming.
Aghtia Group Food Company Address :  Sky Tower, 17th Floor, Al Reem Island, P. O. Box 37725 Abu Dhabi, UAE
Phone : +971 2 596 0600
Read also :
Al Islami Foods is a pioneer in the production of halal meat products and frozen food items in UAE. This food company in UAE adheres to stringent halal standards, ensuring that their products meet the dietary requirements of Muslim consumers.
Al Islami Foods offers a diverse range of high-quality halal meats, including chicken, beef, and seafood. Their products undergo rigorous quality control processes to ensure safety and taste.
From marinated meats and ready-to-cook meals to burgers and nuggets, Al Islami Foods provides convenient and delicious halal food options to consumers.
Address : Dubai Investment Park – 1 – Dubai – United Arab Emirates
Phone : +971 4 885 3333
Almarai is a renowned multinational dairy company that originated in Saudi Arabia and has a significant presence in UAE. Known for its commitment to excellence, Almarai offers a wide range of dairy products, juices, and bakery items.
Their dairy product line includes fresh milk, flavored milk, laban, yogurts, cream, butter, and cheese. Almarai's juice range features refreshing options made from high-quality fruits.
In the bakery segment, they produce bread, pastries, cakes, and other bakery products. Almarai's dedication to quality, innovation, and sustainable practices has made them a trusted brand across the region.
Choithrams is a well-established supermarket chain in UAE that has been serving customers for several decades.
Known for its extensive selection of food products, Choithrams offers a diverse range of items to meet various dietary preferences and culinary needs.
Their fresh produce section boasts a wide variety of fruits and vegetables sourced from local and international suppliers. Choithrams also stocks grocery items, including pantry staples, international food products, and gourmet foods for those looking to explore different flavors.
With a commitment to quality and customer satisfaction, Choithrams has become a go-to destination for grocery shopping in UAE.
Phone : +971 4368 4026
Email : support@choithrams.com
Emirates Snack Foods is a prominent player in the snack industry in UAE, renowned for its popular brand, "Hunter's." They specialize in producing savory snacks that are enjoyed by people of all ages.
Hunter's snacks encompass a diverse range of options, including potato chips, corn snacks, and extruded snacks. These crispy and flavorful snacks are made using high-quality ingredients and undergo strict quality control measures.
Emirates Snack Foods continues to innovate, introducing new flavors and snack varieties to cater to evolving consumer preferences.
Address : 18 3B Street – Umm Ramool – Dubai – United Arab Emirates
Phone : +971 4 285 5645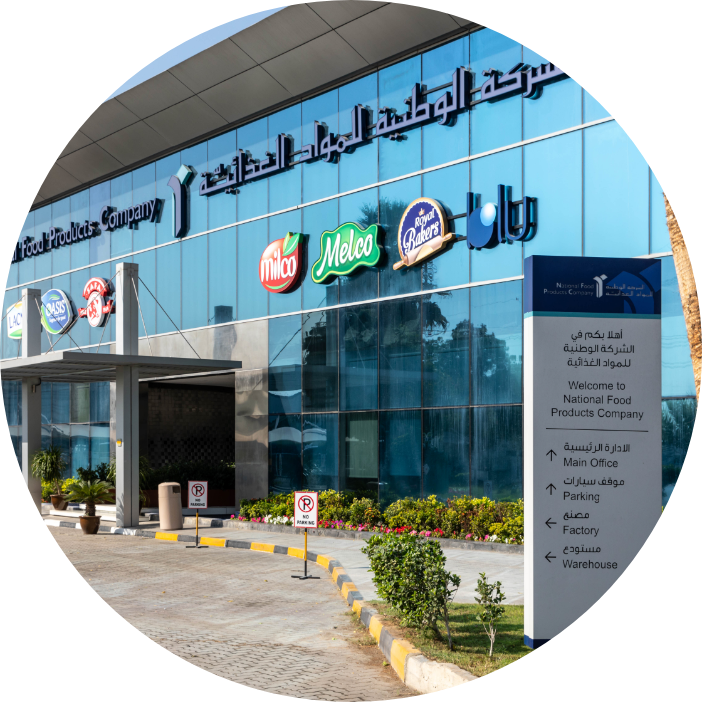 National Food Products Company (NFPC) is a diversified food and beverage company that operates across the UAE. They have a wide range of products under various brands, meeting the diverse needs of consumers.
NFPC's dairy division produces fresh milk, flavored milk, laban, yogurt, and dairy-based desserts under brands like Lacnor and Milco.
Their juice division offers a range of refreshing juices and nectars under the Oasis brand. Additionally, NFPC produces high-quality drinking water under the Safa and Blu brands.
With a commitment to quality and innovation, NFPC strives to deliver products that meet the highest standards of taste, nutrition, and safety.
They have a strong emphasis on sustainability and employ advanced technologies and practices to minimize their environmental impact.
This Food Company in UAE Address : Next To Dewa Station, Tahlia Street, Exit #25, Dubai, UAE.
Phone : +971 480 18000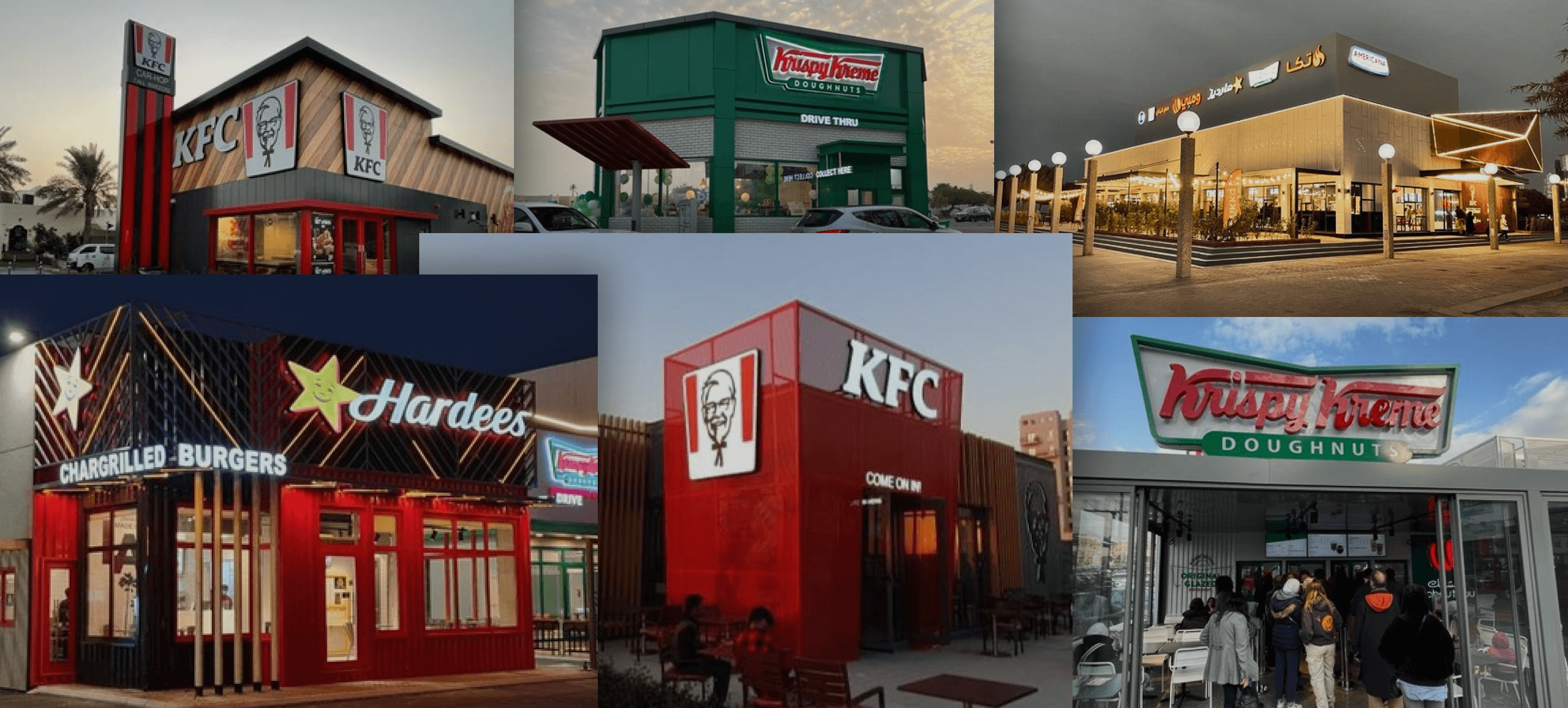 Americana Group is a multinational food company with a significant presence in UAE. They operate a diverse portfolio of popular fast-food chains, including KFC, Pizza Hut, Hardee's, TGI Fridays, and Costa Coffee, among others.
Americana Group has successfully brought these renowned international brands to UAE, catering to the diverse tastes and preferences of consumers.
In addition to their restaurant business, Americana Group is involved in the manufacturing and distribution of a wide range of frozen and packaged food products.
These include processed meats, frozen vegetables, savory snacks, and ready-to-eat meals. With a focus on quality, convenience, and culinary delight, Americana Group continues to be a prominent player in the food industry.
Address : Americana Restaurants International PLC, 16 floor, Tower A, Al Rayyan Complex, Al Nahda, Sharjah, UAE
Phone : +971-65092222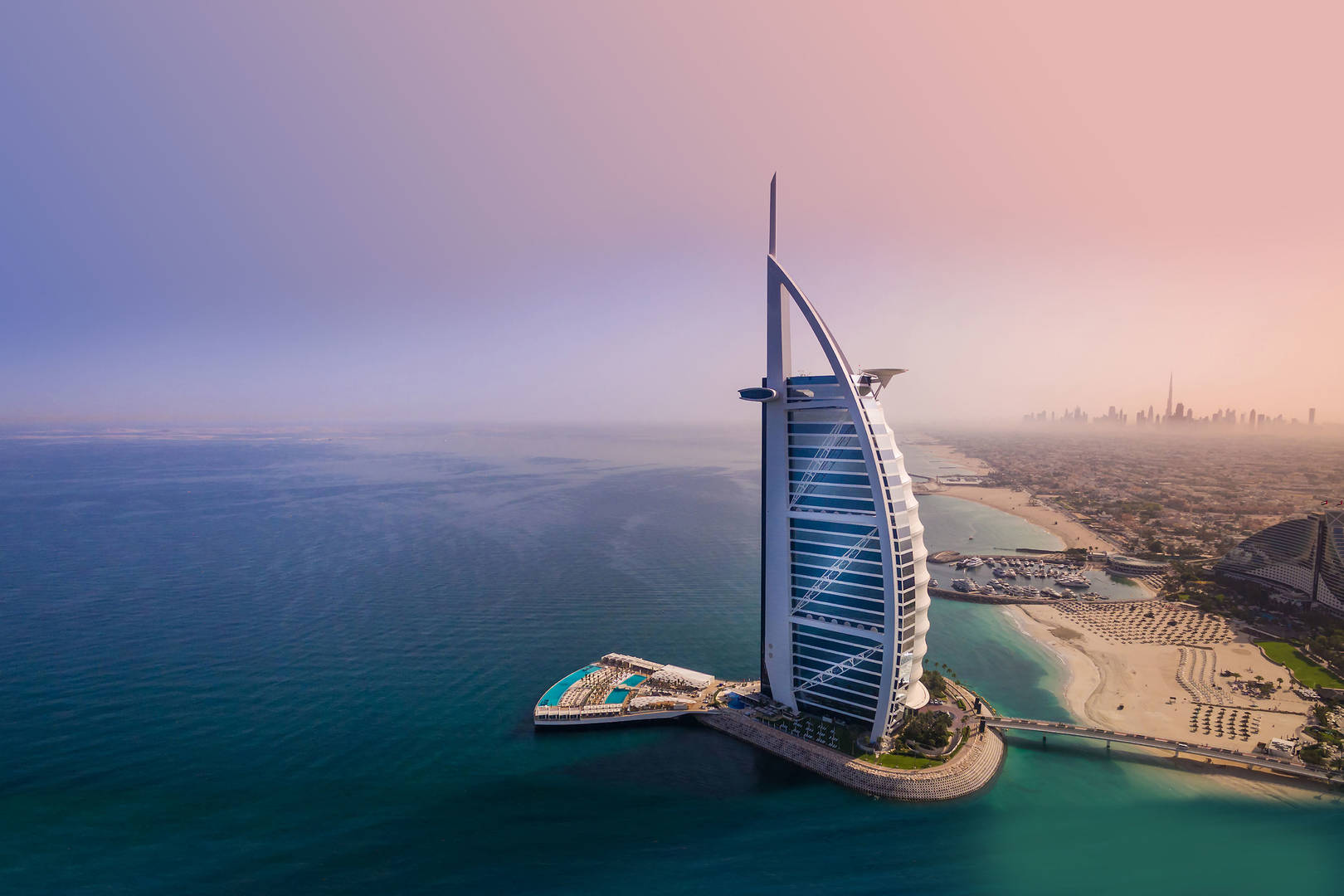 Jumeirah Group is primarily known for its luxurious hospitality services, but they also operate several high-end restaurants and food outlets in UAE.
These establishments offer an exquisite culinary experience, combining exceptional flavors, sophisticated ambiance, and top-notch service.
Jumeirah Group's restaurants showcase diverse cuisines from around the world, including Mediterranean, Asian, Middle Eastern, and more.
Whether it's a fine dining restaurant overlooking stunning city views or a casual café by the beach, Jumeirah Group ensures that every dining experience is memorable and enjoyable.
Address : Level 5, Building 5, Dubai Design District, PO Box 73137, Dubai, UAE
Phone : +971 4 3665000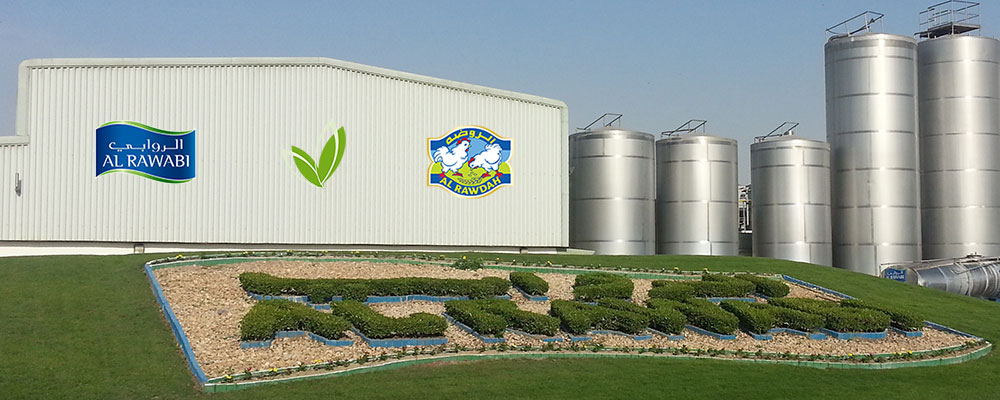 Al Rawabi Dairy Company is a prominent dairy company in UAE, specializing in the production of fresh dairy products. They are known for their commitment to quality and freshness, ensuring that consumers can enjoy pure and nutritious dairy items.
Al Rawabi offers a wide range of products, including fresh milk, laban, yogurt, cheese, and flavored milk. They follow stringent quality control processes at every stage of production, from sourcing the best-quality milk to state-of-the-art processing and packaging.
Al Rawabi Dairy Company continues to be a trusted brand, delivering wholesome dairy products to households across the UAE.
Address : Al Khawaneej – Dubai – United Arab Emirates
Phone : +971 4 704 3000
Dubai Refreshments Company is engaged in the production and distribution of refreshing beverages in UAE. They have a diverse range of offerings, including carbonated soft drinks, flavored water, energy drinks, and bottled water.
Dubai Refreshments Company's popular brands, such as Pepsi, 7up, Mirinda, Shani, Lipton, Aquafina, Ceres, etc., have gained a significant presence in the market.
They focus on delivering beverages that not only quench thirst but also provide enjoyable taste experiences. With their wide distribution network and commitment to quality, Dubai Refreshments Company has become a prominent player in the beverage industry in UAE.
Address : Dubai Investment Park 2, Street 49, Dubai, UAE
Phone : +971 4 8025000
Read also :
Conclusion
In conclusion, the top 10 food companies in UAE for 2023 represent the epitome of culinary excellence in the region. From their commitment to quality and innovation to their impact on the food industry, each company has left a significant mark on UAE's gastronomic landscape.
Whether it's through their gourmet creations, sustainable farming practices, or dedication to sourcing the finest ingredients, these companies have set new standards and pushed the boundaries of the culinary scene in UAE.
As we celebrate these top-rated food companies, let's appreciate the UAE's culinary excellence and the vibrant flavors that make this region a true food lover's paradise.
So, the next time you're craving a delightful dining experience or looking to add a touch of culinary magic to your home-cooked meals, remember these top 10 food companies in UAE for 2023.
They are the shining stars of the food industry, providing unforgettable flavors and exceptional quality that will leave you craving for more.
UAE's culinary scene is thriving, thanks to the passion and dedication of these remarkable food companies. Indulge in their creations, savor the tastes, and celebrate the culinary excellence that sets UAE apart as a global food destination.